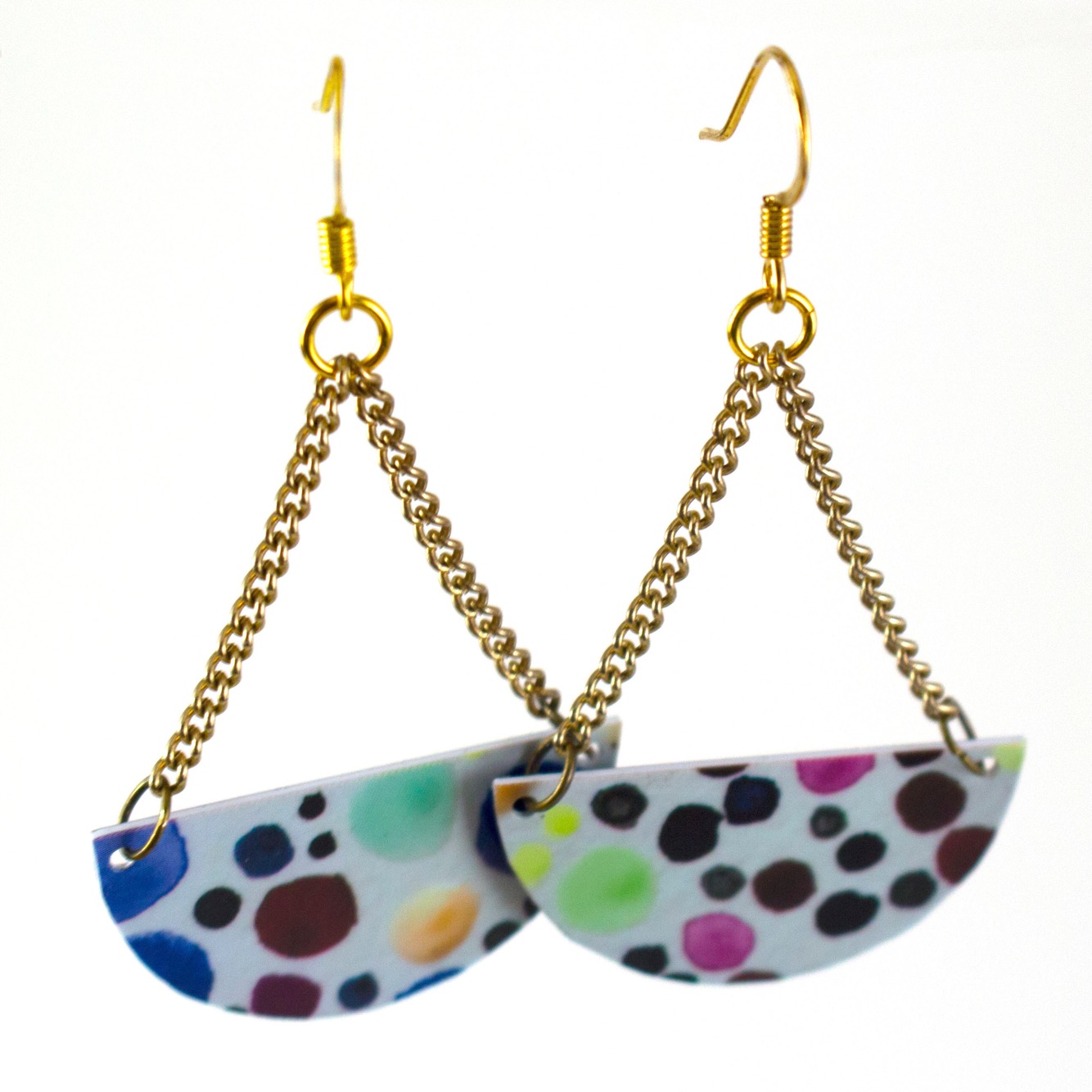 Where R U Goin
Hand cut from a credit card customized with an original drawing from the 2019 Serious Business Calendar. "Where R U Goin" is one of the most average questions posed by street harassers worldwide. Wear a little piece of this poignant artwork and start conversations with every compliment you receive.
They measure 0.5 x 1".
Gold plated surgical steel findings.